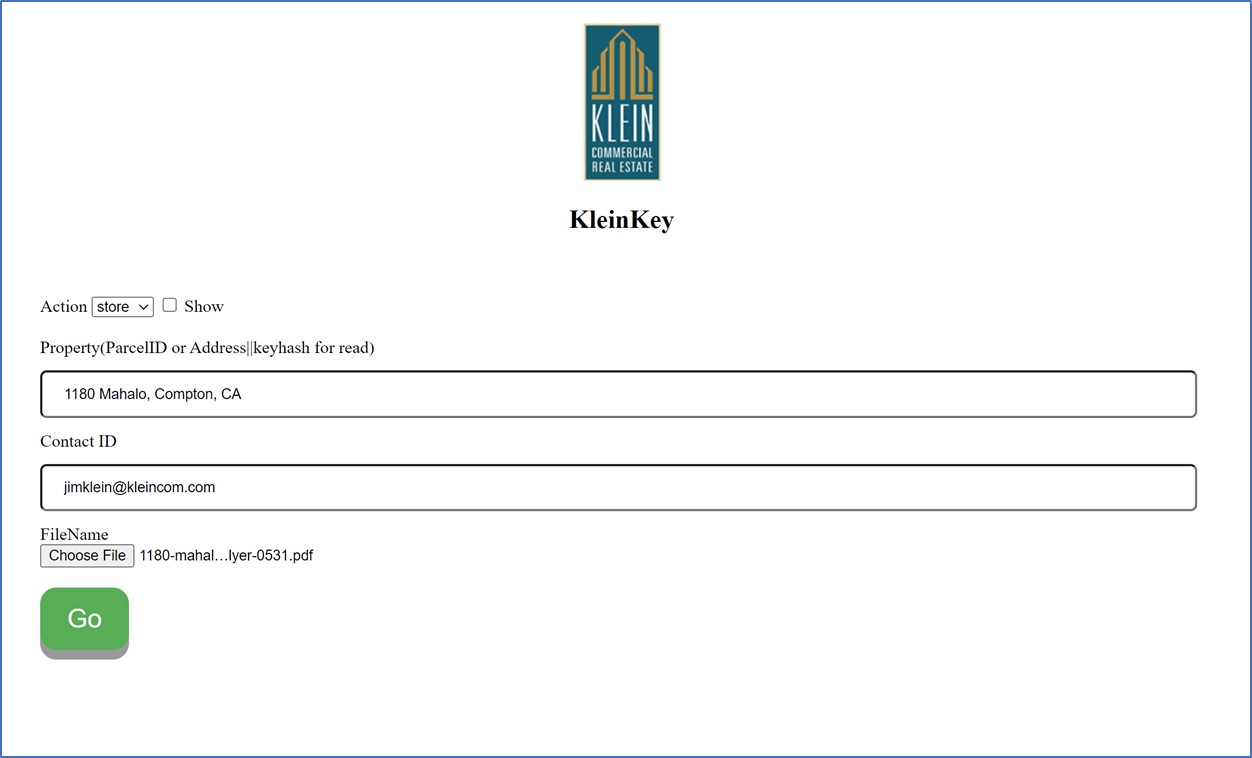 Putting a property on the blockchain allows people to transact if they have the link. When we post a property, the blockchain generates a cryptographic key which allows the possessor access to the property. We give that key, in the form of a link or a QR code. There are associated rights with the key that are compared to an NFT or a token, but our purpose for using the blockchain is its ordering system. The key is only sent to Selected Trusted Parties that are registered or known.  Nothing is posted online or in the Multiple Listing Services because blockchain is used for privacy.

Blockchain is not practical for every property. For most "lease" buildings, listing it with a good broker or posting on Loopnet obtains excellent results. However, in cases when you don't want your customers, tenants, or suppliers to know; if you want to keep your wealth private; or if you want confidentiality, blockchain is secure, discrete, and effective.
It is decentralized and works on multiple servers. By invoking the key, the file or smart contract is reconstituted from many servers.  Decentralization has costs in both speed and money compared to central computers, but it is how privacy is created. The reason to use the blockchain is the proof you receive from either the key being opened, or a contract being executed. There is control, accountability, simplicity and privacy. The most important proof for me is procuring cause.
The blockchain for industrial property in Los Angeles is composed of properties, brokers, tenants, buyers, landlord, and investors. They receive files and agreements through the blockchain after agreeing to the service terms. All files and agreements are sent by cryptographic key through a decentralized service. Decentralization and cryptography create the privacy. If you have an industrial property and do not want the exposure, we will sell it a Trusted Party that is registered. Most Trusted Parties are national developer and investors with an institutional background.
Blockchain is an ordering system that tracks date, customer, and smart documents. By adding meta tags, for instance size, location, or availability, it is regularly used to track inventory in many other industries. Yes, blockchain is the right answer if you want to sell your property confidentially, maintain secrecy acquiring a new site, or you want to improve your transactional infrastructure.